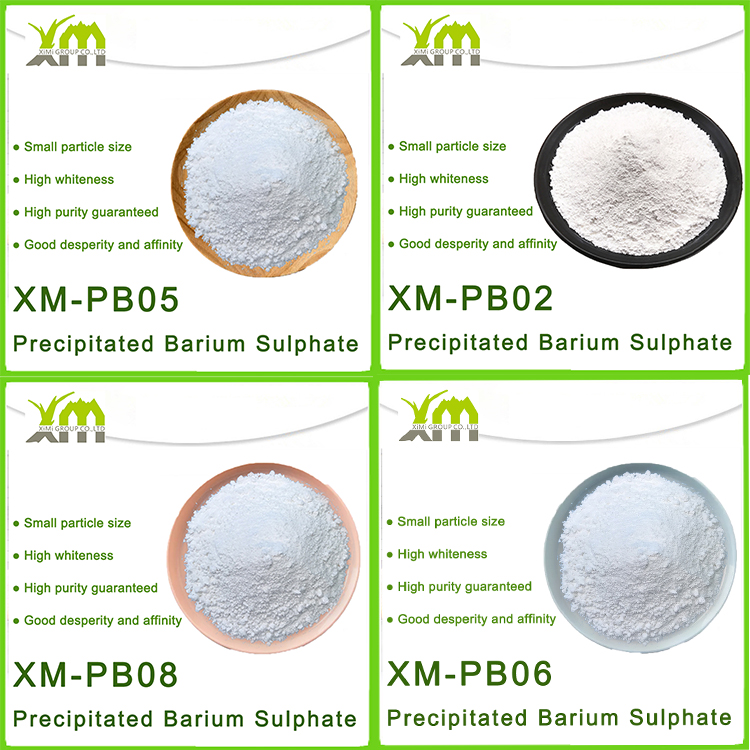 APPLICATION:

TECHNICAL DATA SHEET

MATERIAL PROPERTIES
Apperance
White Powder
D50 (μm)
0.7
BaSO4 content (%)
98.5
Moisture (%)
0.05
Sieve Residue On 325 Mesh (%)
0.003
Whiteness (%)
98.7
Oil Absorption g/100g
14~16
Ph Value
7~9
Specific Gravity g/cm3
4.3~4.4
Water Soluble Matters (%)
0.06
Refraction Index
1.64
Electrical Conductivity (Us/cm)
150
ADVANTAGES:
As a filler, Barium Sulfate is better than other filling materials. Especially for the coating of chemical resistance. It is insoluble in water, acid, alkali and organic solvent. It has an excellent gloss and high fineness of particles. It makes surface hardness is increased and color stability.



Thin film powder paint and coatings for white applications benefit from the use of Barium Sulfate, which has been traditionally used as a white extender that both increases specific gravity and improves the chemical resistance of the surface coating.
KEY FEATURES:
● Efficient cost-saving
● Good flow properties & Good dispersity and affinity
● Improves thermal stability
● Good brightness
● Excellent narrow particle size range
● High purity guaranteed & High whiteness
● Nice covering power
● Resistant to acid and alkali
● Stable chemical properties
● Top wettability
● Non-toxic and magnetic
PRODUCTION PROCESS:


PACKING DETAILS:
Factory standard: 25kg/bag, plastic woven bag with lining.
24MT/20'GP Container for Barium Sulfate